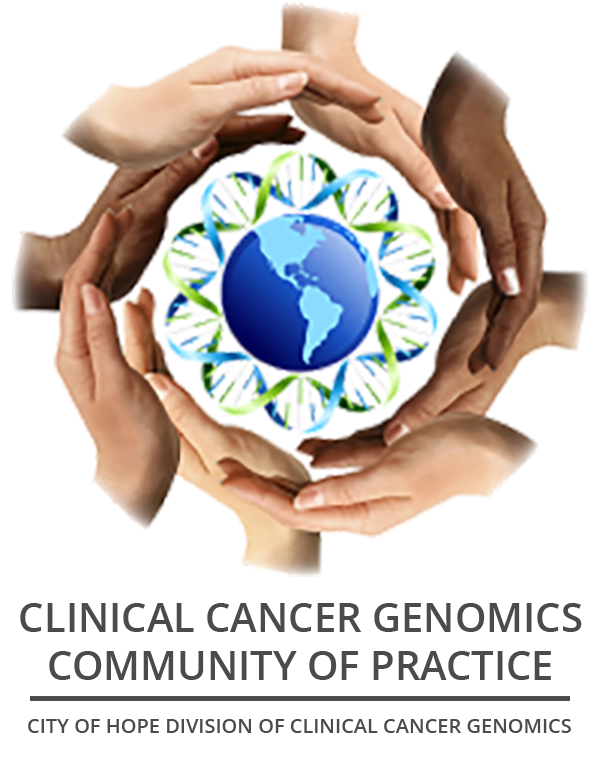 Menu

ABOUT THE CONFERENCE
---
The 11th Annual Clinical Cancer Genetics and Genomics Conference,
From Precision Medicine to Precision Prevention: Joining Forces Across the Spectrum of Care
, is a two-and-a-half day live interactive continuing medical education (CME) program hosted by City of Hope in collaboration with the University of Chicago. The conference brings internationally recognized speakers together with community-based oncology clinicians from across the U.S. and globally. Topics will explore the promise and challenge of bringing advances in genetics, genomics, and targeted therapeutics into the landscape of personalized cancer risk assessment, precision treatment, and preventive care. This in-person event will be an invaluable opportunity for attendees to network with colleagues, thought leaders, and industry representatives in vibrant and exciting Hollywood, California. Nestled below the Hollywood Hills, the AAA 4-diamond Sheraton Universal Hotel is
just steps away from Universal Studios Hollywood and CityWalk.
Sign up for email updates here:
SIGN UP

Early bird registration now open!
LEARNING OBJECTIVES
---
Explore innovative approaches to implementing broad genomic analyses for precision medicine in patient care.
Discuss the clinical utility of emerging tools for cancer detection including liquid biopsy and targeted imaging.
Identify the benefits and limitations of evolving methods for genetic analysis, including tumor/germline, polygenic risk scores, and pharmacogenomics testing.
Apply evidence-based cancer risk management, prevention, and targeted therapeutics recommendations for clinical cases.
Explore challenges and solutions related to diversity, equity, and inclusion in high-risk patient care in the U.S. and globally.
Recognize disease-specific advances in identifying and managing individuals with hereditary cancer syndromes including breast/ovarian, gastrointestinal, hematologic, and other cancer syndromes.
TARGET AUDIENCE
---
This activity is designed for oncologists/physicians, physician assistants, nurse practitioners, genetic counselors, and other health care professionals involved in clinical genetic cancer risk assessment and/or precision medicine services in their health care system.
Special efforts will be made to meet the needs of clinicians practicing in nonacademic centers and geographically and/or socioeconomically underserved communities.